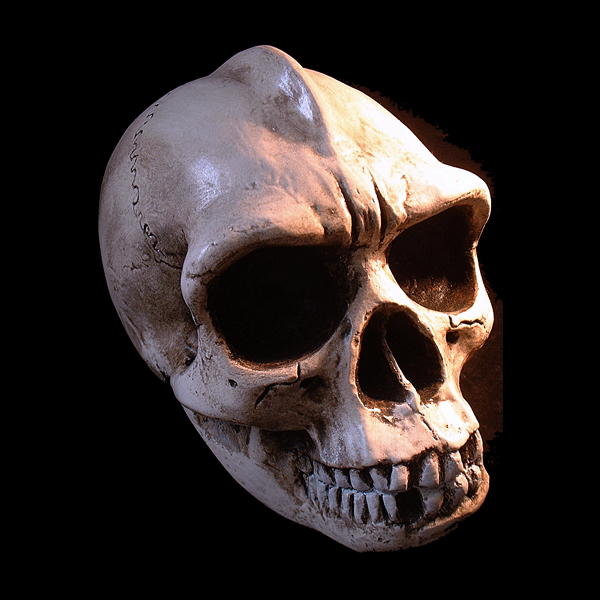 Neanderthal Skulls – Skull Reproduction of a Neanderthal Cave Dweller
Designed for a feature film project this is a life-sized skull reproduction of a stylized Neanderthal cave dweller.
Hand finished and intended for several "excavation" scenes within the film to be shot on location in Morocco.
Approx. 6 inches high and 8 inches long.